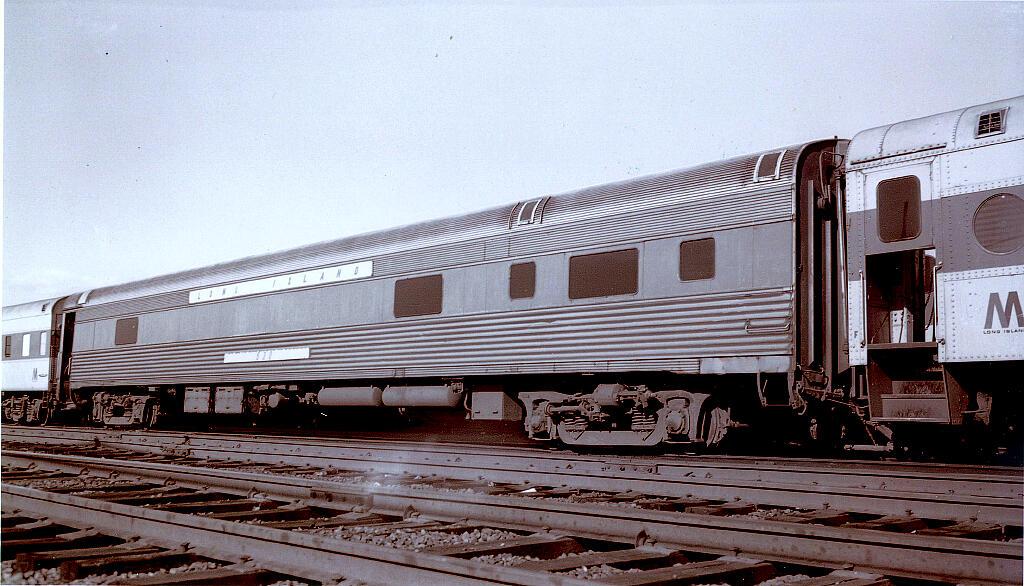 530 was a one-of-a-kind car on LIRR. It was built by Budd in 1941 as a parlor car with 30 seats and 1 drawing room for NYC's new streamlined Empire State Express. When acquired by LIRR in 1967, it was converted to a 24 seat coach with bar. If you compare this photo with a photo of a sister car (the former NYC 85 ALFRED E. SMITH as FNM 369 NIGROMANTE), you will see that 5 of the large windows on this side of the car were blanked during the conversion.
Photo by George Votava; Collection of Dave Keller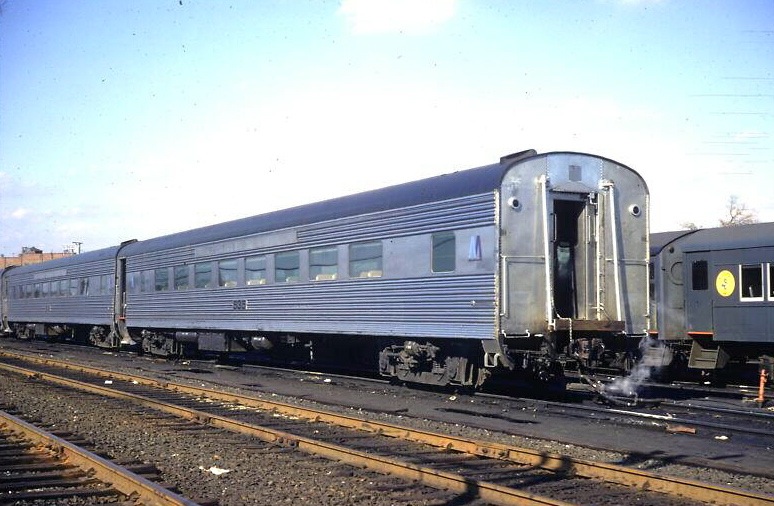 Coach 535 in the yard.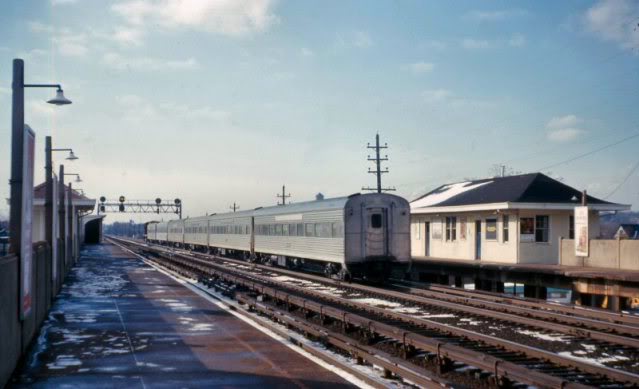 A westbound train with at least four former NYC coaches passes through Bellaire on December 2, 1967.
Collection of Dave Keller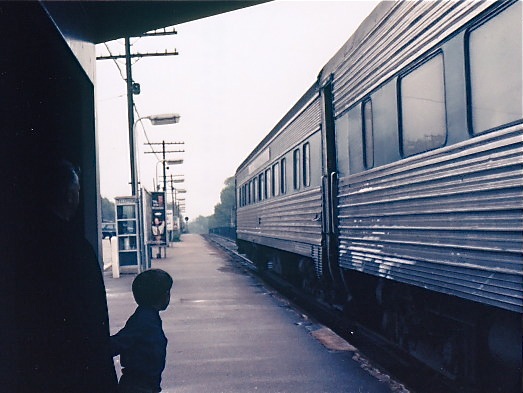 A spring day in 1971 finds a boy and his grandfather at Glen Head, watching the arrival of a train they will board for a ride to Oyster Bay. The car on the right is one of the Pullman Standard coaches acquired from New York Central. The car on the left is LIRR 529, the only Budd built coach acquired from New York Central.
Photo by Claire Donohue / Collection of James Donohue.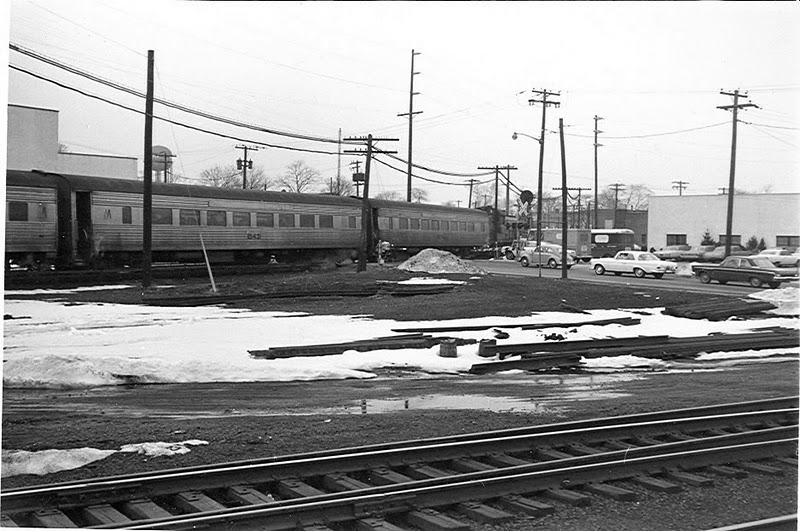 Locomotive 1555 leads an eastbound train of three former New York Central coaches
onto the Oyster Bay branch just east of the Mineola station.
The car number looks like 543 or 542.
Collection of John M. Iacono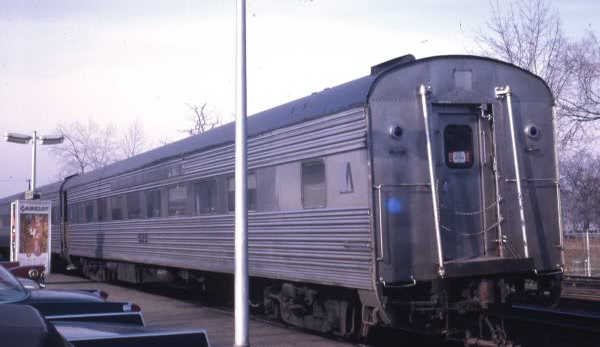 LIRR 539, a former NYC coach, is the last car in this consist in this December 1967 view at Oyster Bay.
Collection of Dave Keller
LIRR 531, formerly NYC 3005, built by Pullman Standard in 1946-1947 as a 64 seat coach,
has a broken window in this photo. LIRR converted the car from 64 plush reclining seats
to106 walkover style seats for commuters.