LIRR 2053
PECONIC
---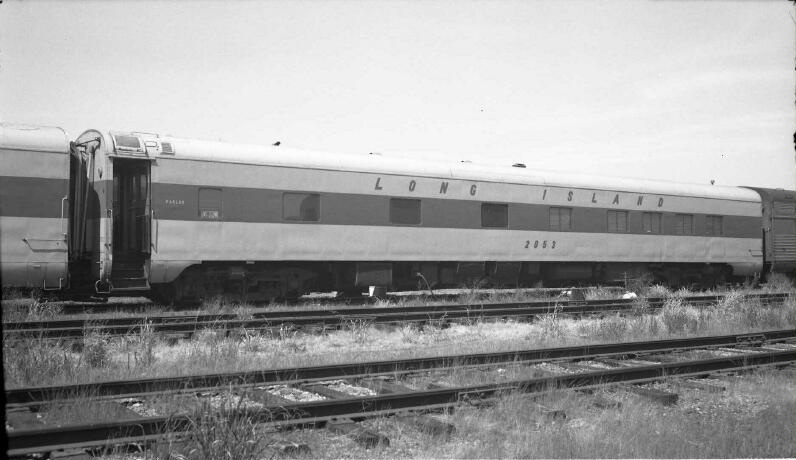 Parlor #2053, "PECONIC" is laying up at Montauk, NY on August 29, 1970.
The car name has not yet been stenciled on the side of the car,
which bears only the large road number.
George E. Votava photo, Dave Keller archive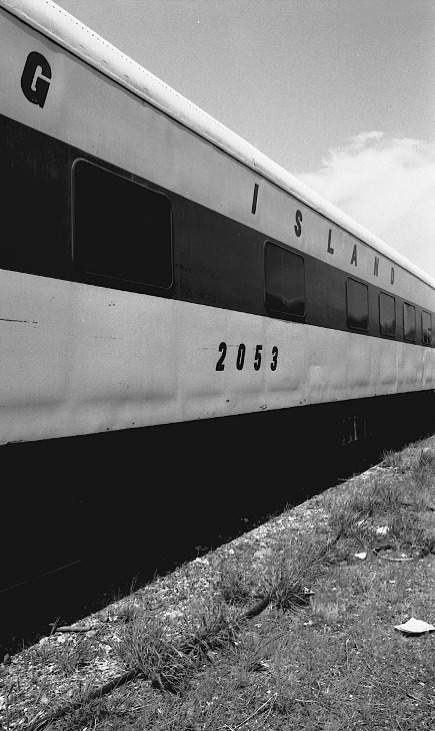 PECONIC in the yard at Montauk, laying over between runs, August 10, 1975.
Photo/scan by Ed Frye.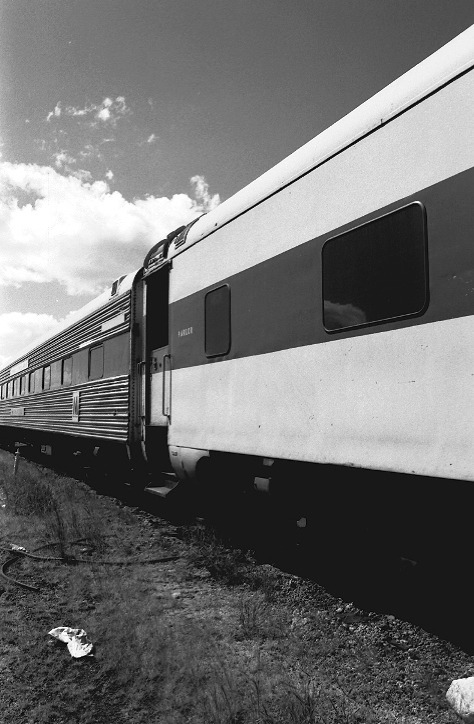 PECONIC at Montauk Yard on September 14, 1975.
MERRICK is the car on the left.
Photo/scan by Ed Frye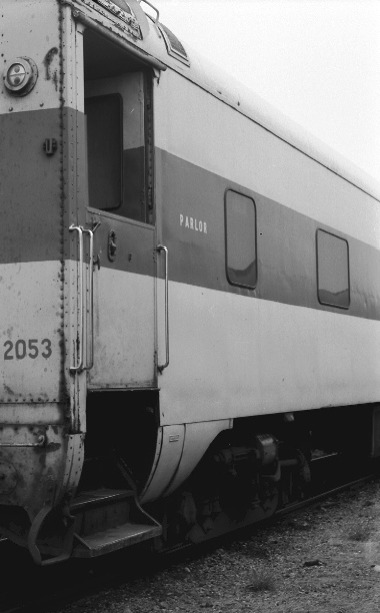 PECONIC in the yard at Montauk on July 4, 1976 ...
the bicentennial of America's Indepedence Day.
Photo/scan by Ed Frye

Reflections by the photographer:
Eastern Long Island is host to a multitude of creative moods and impressions, many of which are inspired by Nature's plentiful ingredients that symbolize the unequalled East End climate. The seemingly infinite array of cloud and sunlight combinations (or even the occasional absence thereof) that compose any day at Montauk were equivalent to dialogue in theater, bringing to life the parlor cars like players on stage, in whatever role they assumed, be it a summertime layover between assignments, or their final rest upon retirement in the throes of winter cold. Akin to scenes in a play, I captured these moments at various times, from "sun up" through "sundown", each event unique, yet linked in spirit and tone to the wholesome story of the Montauk Parlor.

In these mid-to-late summer views of Peconic, the sun – directly above in the tall midday sky – casts an expanse of light upon the yard, what I personally refer to as "overhead beach" sun…something I've never experienced elsewhere. The August 10 image typifies this feeling precisely; a curtain of brilliant sunlight draws down along the cars's smooth – though aged – exterior, while exaggerating the granular terrain below. Conversely, the "Bicentennial" view of Peconic – during the car's last season of revenue service – depicts a different afternoon at Montauk when summer humidity and diffuse sunshine prevailed, disguising the car's imperfections in a somewhat sullen tone.
August 2009
A railroader with camera in hand found the former PECONIC in a
semi-derelict condition on a siding about thirty minutes from Columbus, Mississippi.
Its been 33 years since the car was retired by LIRR.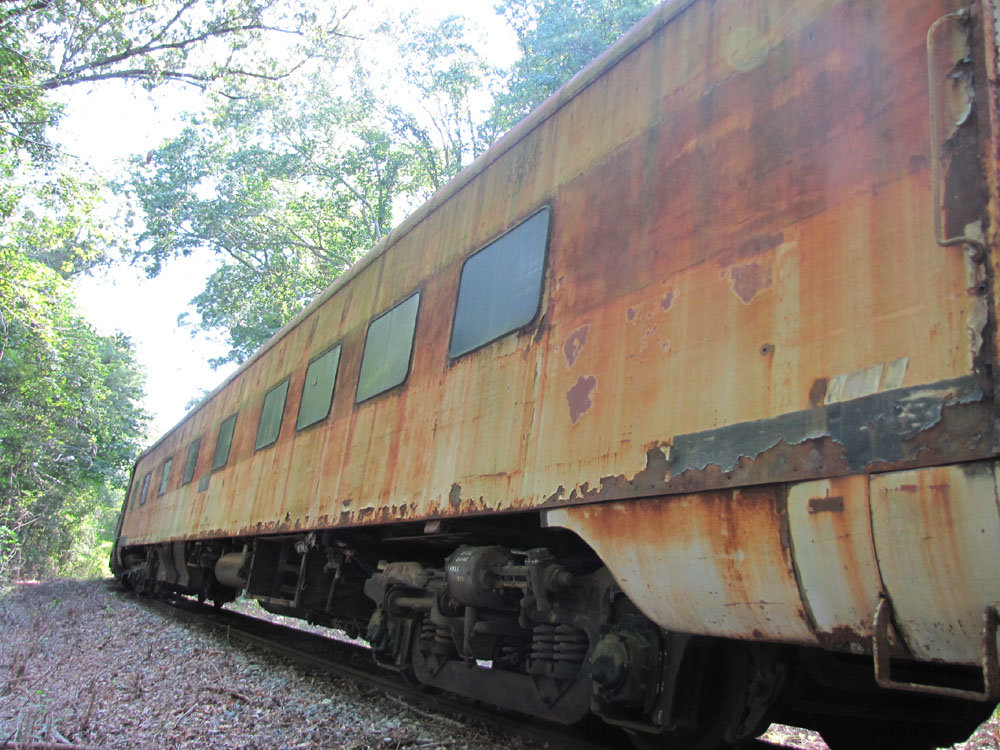 Photo by John Suscheck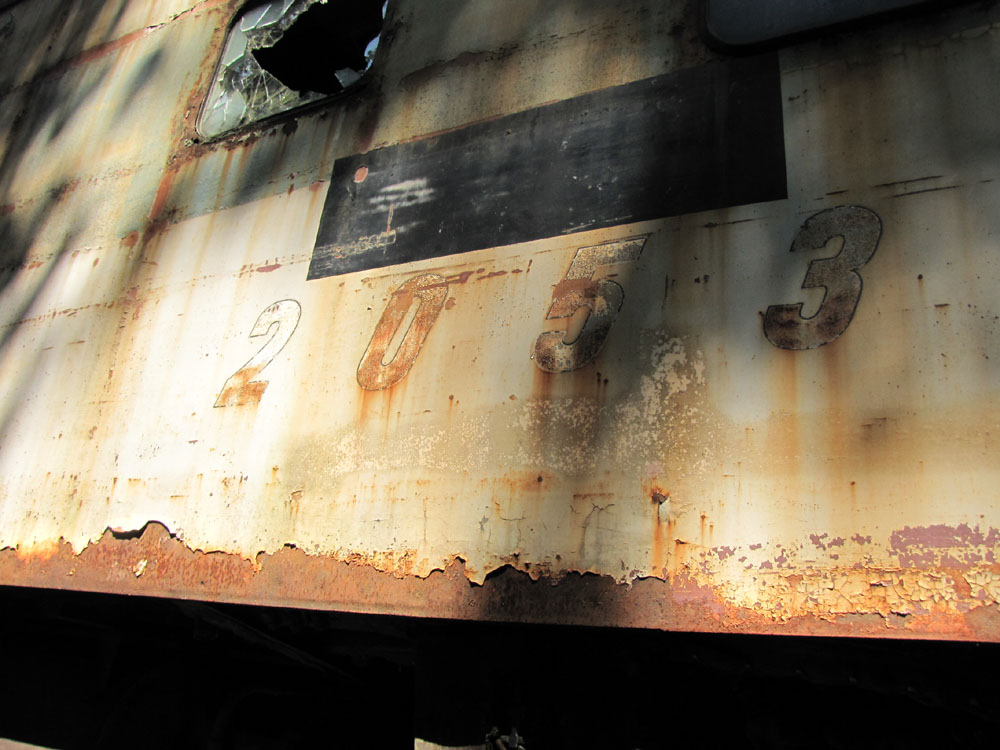 Photo by John Suscheck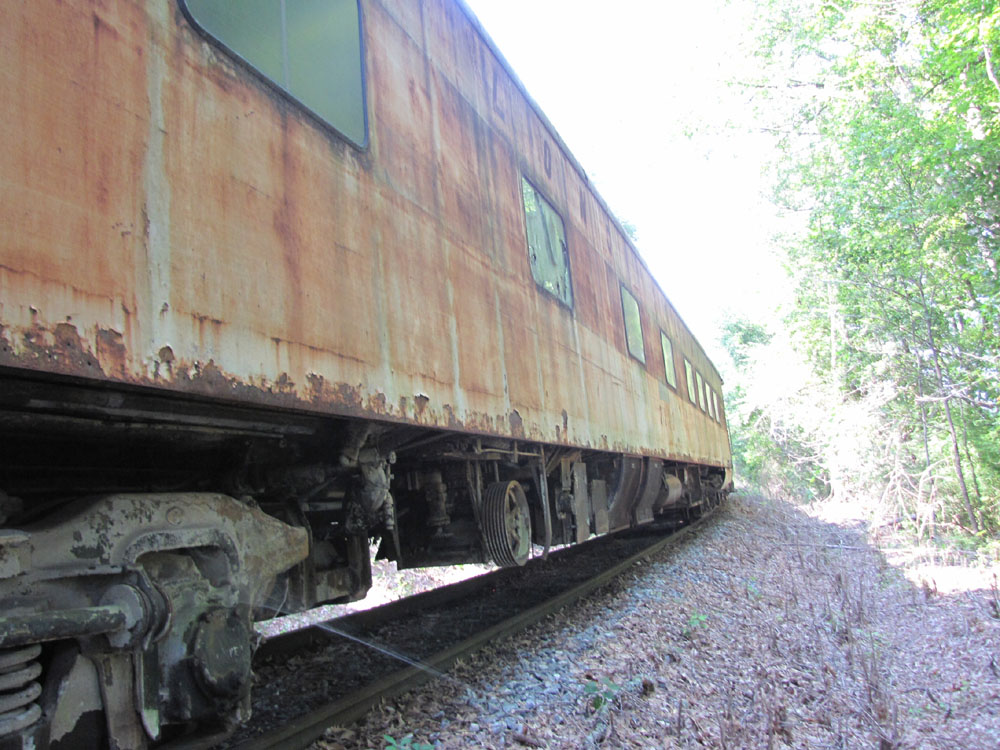 Photo by John Suscheck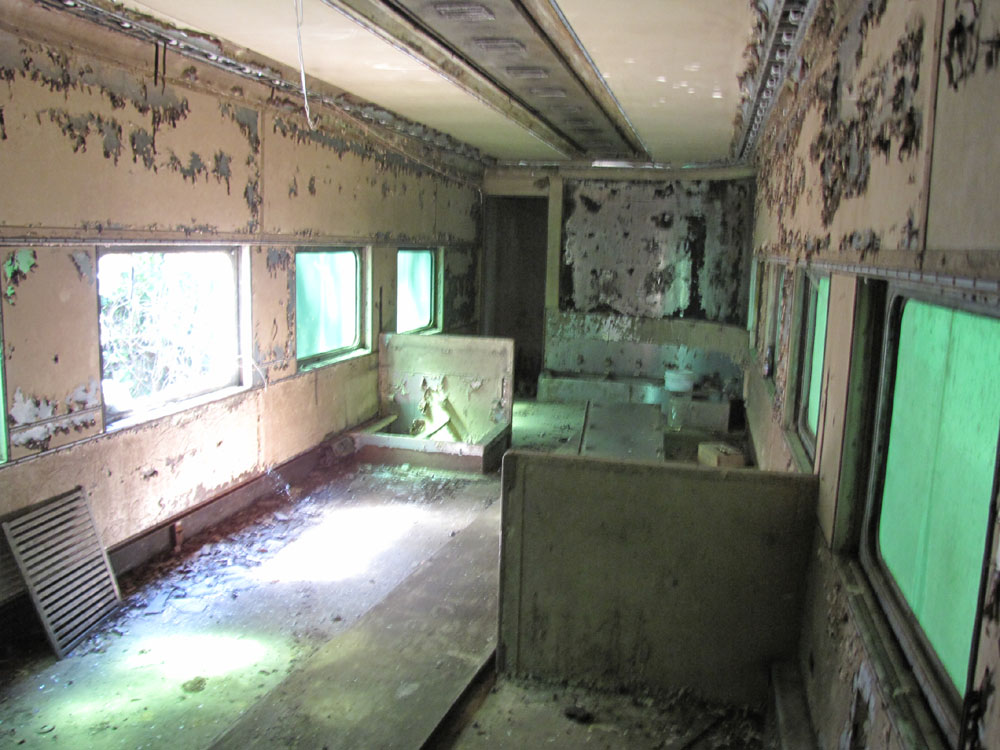 Photo by John Suscheck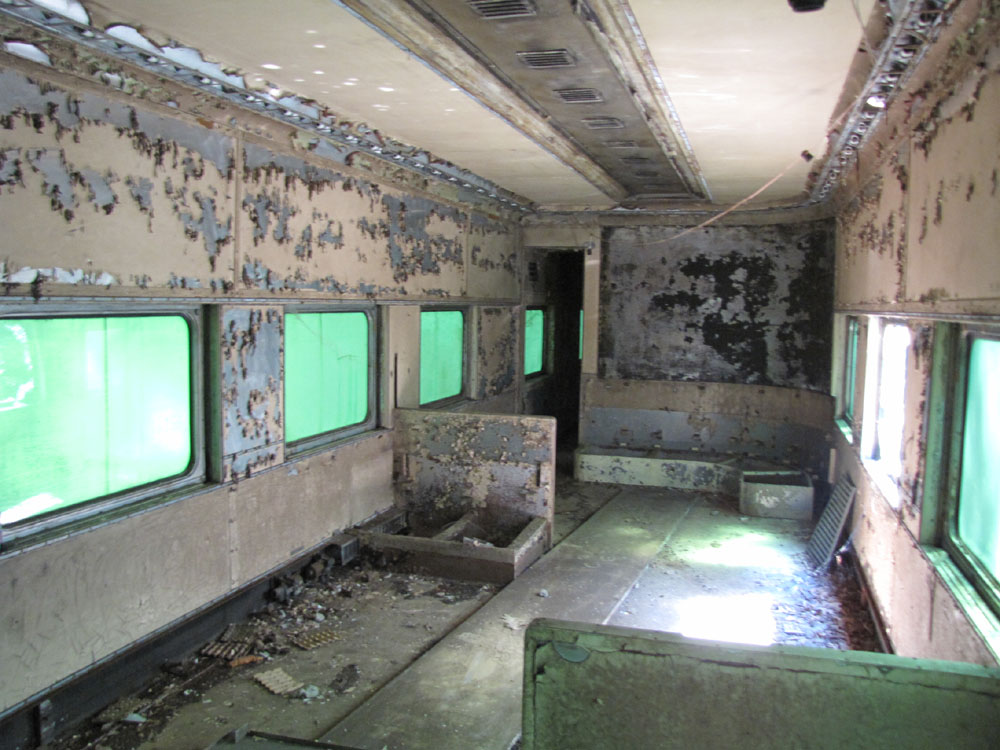 Photo by John Suscheck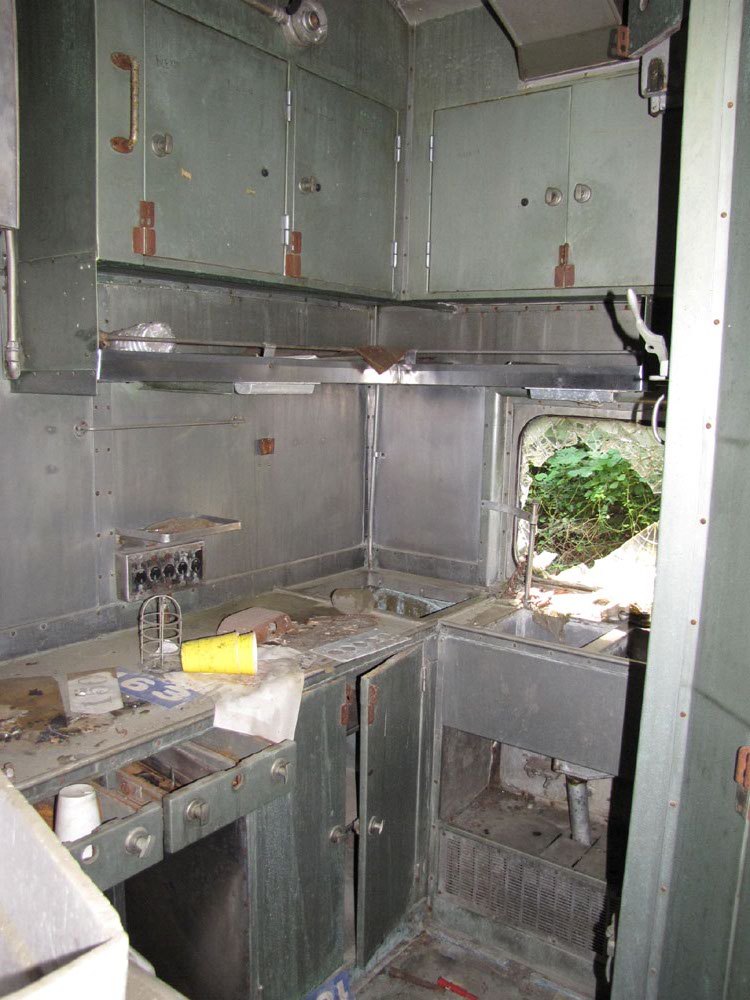 Photo by John Suscheck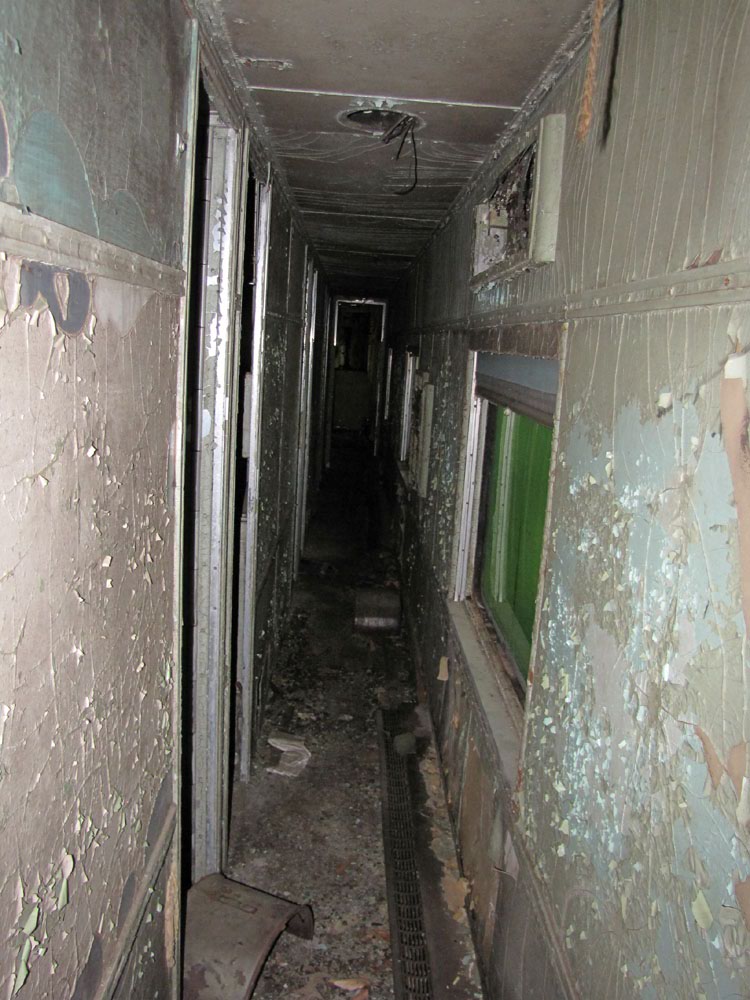 Photo by John Suscheck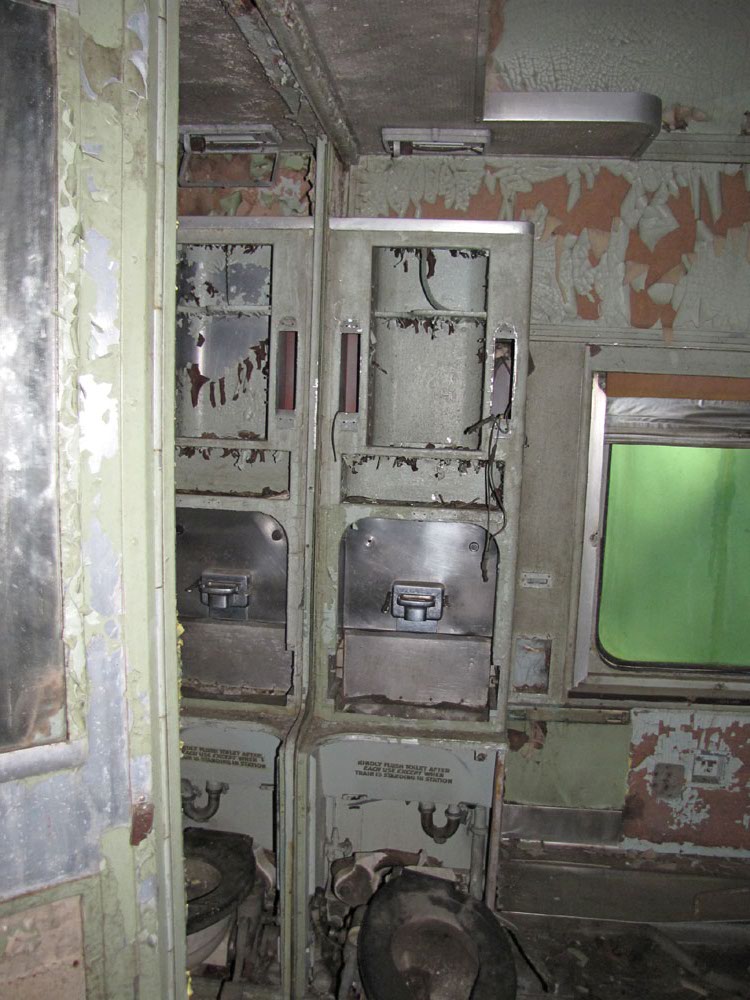 Photo by John Suscheck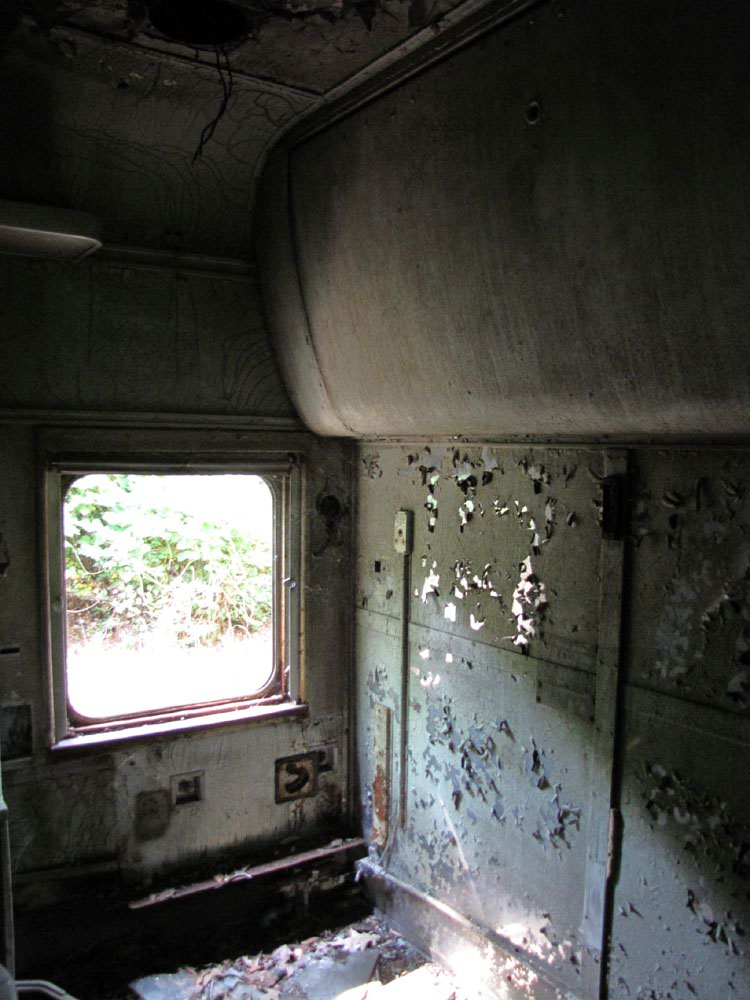 Photo by John Suscheck
---
Updated 9/06/2009