LIRR 99
JAMAICA
previously designated LIRR 2038 SETAUKET
---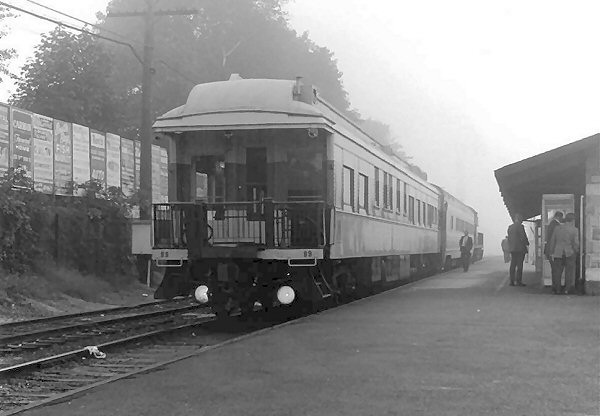 LIRR 99 JAMAICA in the consist of an inspection train
at Patchogue on a foggy morning in October 1971.
Photo by Dave Keller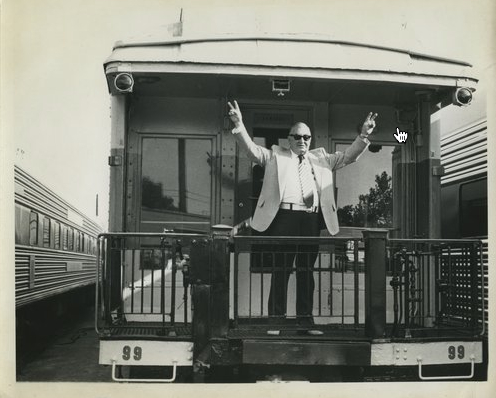 Walter F. McNamara posing for the photographer
on the platform of LIRR 99 JAMAICA in the yard.
Photo courtesy of Joann Morse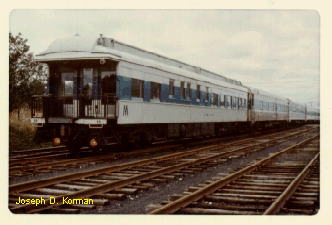 LIRR 99 JAMAICA on a fantrip at Greenport in 1972.
Photo by Joseph D. Korman.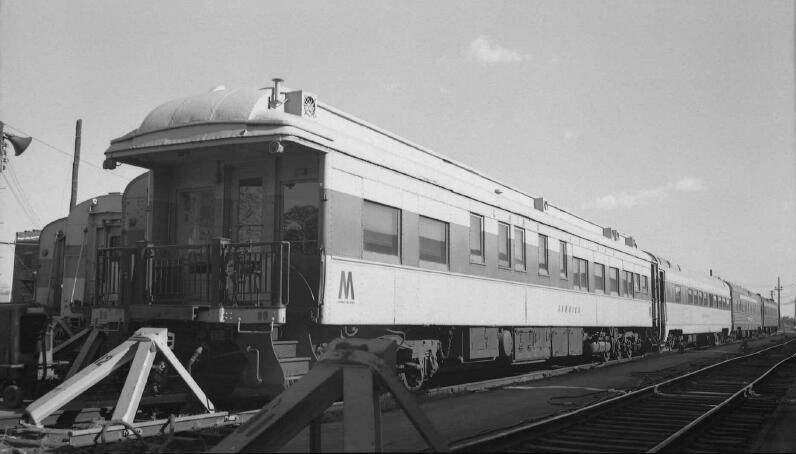 #99 JAMAICA in MTA "Platinum Mist" color scheme laying up with 3 lightweight parlors in the
storage yard at Richmond Hill, NY on 11/03/1973. A closer look at this photo reveals JAMAICA
is coupled to one of the former DL&W Phoebe Snow tavern lounge observation cars -
either AQUEBOGUE or ASHAROKEN.
George E. Votava photo, Dave Keller archive
For photos of this car when it was identified as LIRR 2038 SETAUKET, please see this page.
---
Updated on 4/29/2014